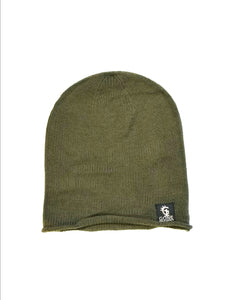 Made for fashion, this oversized beanie can be worn for many occasions.
It features a breathable knit, so you dont get too warm indoors, and a rough edge for a distinct look. 
Designed with style in mind, the olive tone pairs well with so many colors and fabrics.
Made from 100% soft knit acrylic.